First, create a user account for yourself using your email address and establishing a password on our signup page: https://canuwork.com.au/signup
You will then be prompted to 'Signup new employer' if your business or school is yet to trial canuwork.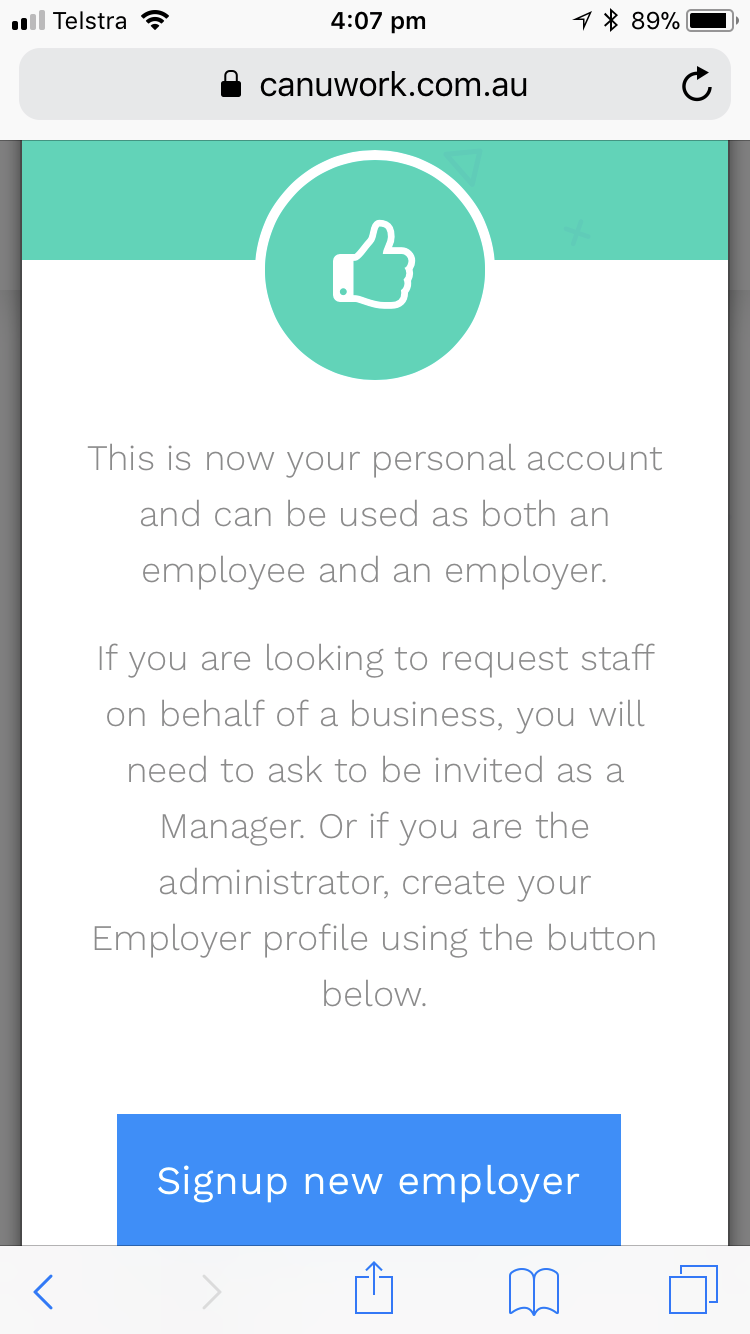 Click this button to create your business/school canuwork profile.
Employer Account
We only require some very basic information to setup the Employer account and you'll be on your way to adding your staff and trialing the canuwork service.