To get started with your Trial as a business or school, you will need to setup a new Employer.
You can do this during the process of signing up your personal account by clicking the 'Signup New Employer' button or you can do this afterwards by logging in via the canuwork website.
If you have already created a personal account with canuwork, go to your browser and open the canuwork website then click 'Log In' on the Menu.
Login using your username and password that you have setup and you will see this screen: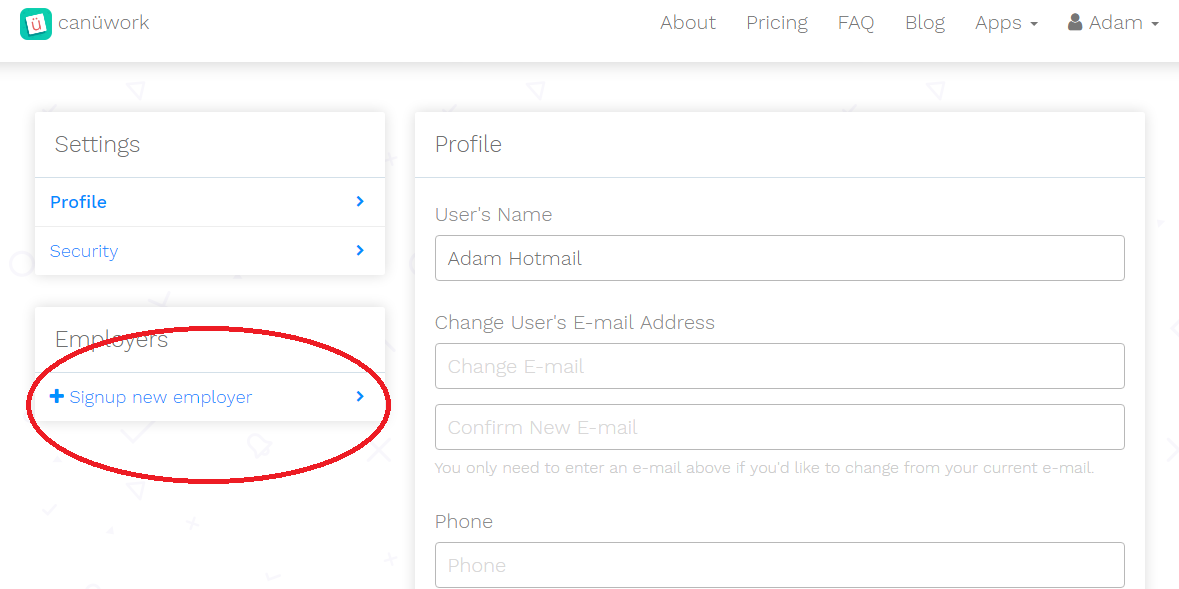 To setup a business (which you will manage), click the "Signup new employer" button on the left hand menu and complete the profile fields.
Done! You are now the Manager of this business account.
Login to the canuwork app on your smartphone and you will be able to invite your staff via the Profile screen.