For iPhone Users:
First of all, go to the Apple AppStore and search for canuwork. If there is an option to UPDATE, please tap update which will ensure you have the latest canuwork app version.
Then, open your canuwork app, login and go to Settings, then tap on Notifications. This should show two switches for turning notifications on and off. Green means they are on.
If the main Notifications switch is off, attempt to turn it on.
This will take you to the iPhone settings for the canuwork app. Tap on Notifications.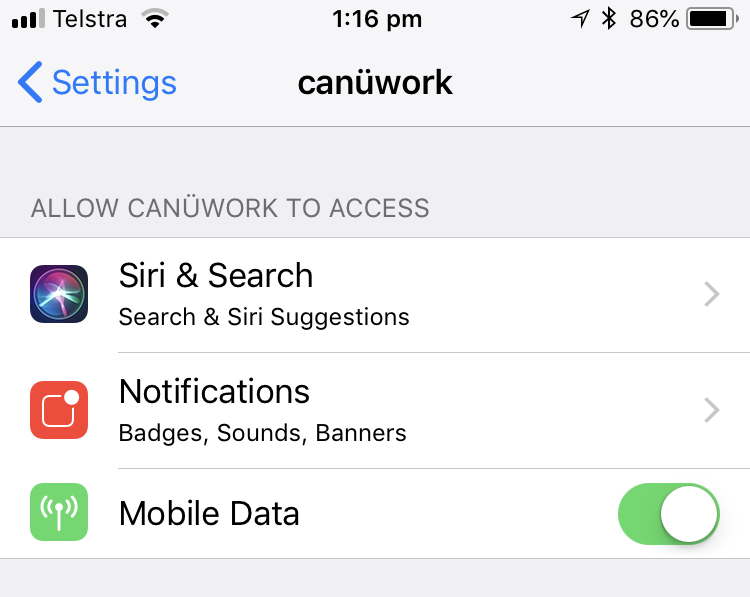 You will then be able to enable notifications for the canuwork app at the iOS level by switching this on. Note: You will still need to turn on notifications within the app after this step.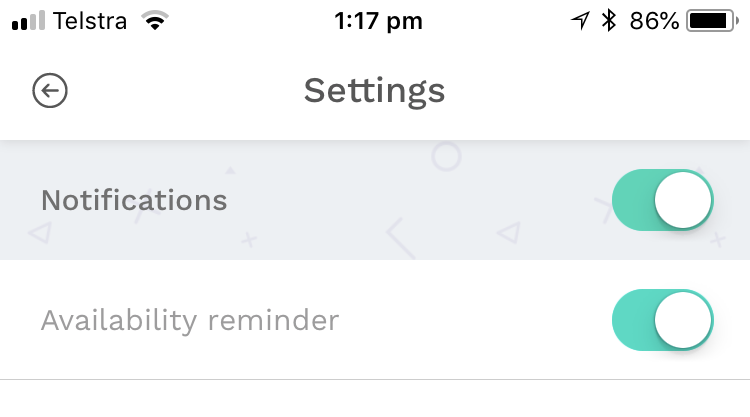 If all of this fails to fix your canuwork notifications, you should also try deleting the app from your iPhone and then reinstalling it from the AppStore.
You won't lose any of your availability data or bookings because all data is stored on our secure canuwork servers in the cloud.